*This post contains affiliate links.
I am still doing some Brownie Try Its, and recently my troop earned the Numbers and Shapes Try It badge.  This is a great activity for your girls, as it reinforces many basic math concepts in a fun way.  Best of all, it costs you nothing!  That is my favorite kind of activity!
When my girls first heard it was a "math patch" there were some groans and worries about doing worksheets.  NO WAY!  I assured them that this Try It was all about fun-especially on a Friday afternoon!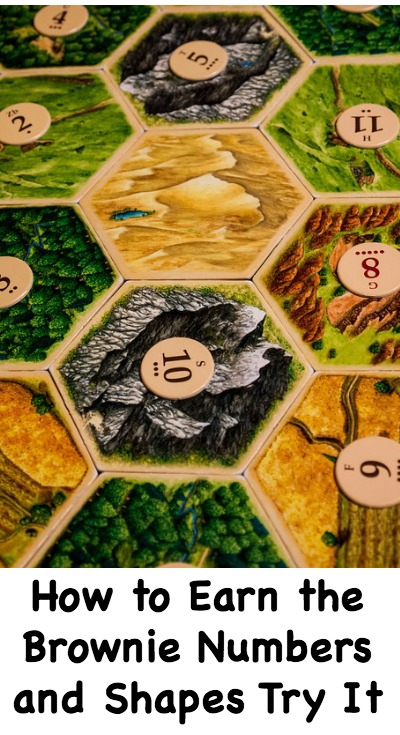 Photo from Pixabay
We stated the meeting with talking about math in our world.  When did we need to use math outside of school?  How do adults use math when not on the job?
After our discussion, we went into our stations.  Since we had three, I recruited my sixteen year old daughter as a volunteer to run one of the stations, and my co-leader ran the other.  Each station ran about 15-20 minutes.
Since I am a teacher, and I have lots of educational math manipulatives in my home, I had the resources on hand.  If you do not have these items, or do not know anyone you can borrow them from, ask your daughter's teacher if you can borrow them.
I did email the parents in advance to make sure a calculator was in their responsibility bag.
The station I ran was geoboards.  I asked the girls to use the rubber bands to make their age.  Then I had them make their house number, their initials, an animal and a house.  If you have time, you can even have them make a word or two.
The second station was pattern blocks.  I downloaded some pattern block templates for the girls to copy.  Then my co-leader had them make an animal, a house, and a flower.
My daughter ran the calculator riddles station.  She had the girls do math problems to make words when held upside down.
When the meeting was over, the girls told me how much fun they had!  That is the ultimate compliment.
So if you want to so something between Girl Scout Journeys, try earning the Numbers and Shapes Try It patch.