*This post contains affiliate links.
Fortunate Girl Scout leaders have a fun and fabulous relationship with their co-leader. You share the workload of running a troop, make decisions together, and truly enjoy each others company. Other of you may have a top notch Cookie Mom or volunteer who helps out in many different ways.
If you exchange gifts with these people, here are a few that are low cost and fun. Everything you see is from Kohl's.
Kohl's has a  line of dishtowels that are simply hilarious. I don't know about you, but this is one of the things that I never seem to buy for myself until mine are ragged.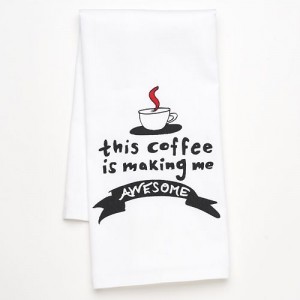 SONOMA life + style® "This Coffee Is Making Me Awesome" Kitchen Towel -find more like this here at Kohl's. Use Promo Code FIREPLACE for an extra 25% off.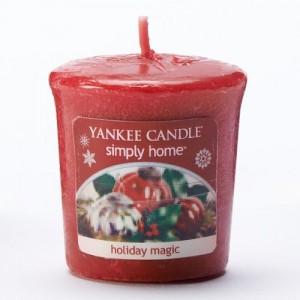 Many different scents are available and on sale at Kohl's. Find this one and more here.
I simply love anything that is retro looking. This Simple Pleasures "Bye, Bye Dirty Hands Hello Clean" Berry Blossom Antibacterial Hand Sanitizer makes a great gift since children can be so full of germs this time of year! This is also on sale…find it here, along with other items in the Simple Pleasures line. Put a few together, place in a cellophane bag and your gift is done!