Winter time is a very busy one for Girl Scout leaders.  There are cookie sales, World Thinking Day activities to plan, and yes, Valentine's Day. When my troop was younger, we did do a few Valentine's Day crafts, like this one.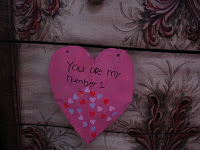 Whether or not you do Valentine's Day is entirely up to you. With so many other scouting related activities going on, you may not have time for it.  When my girls were Daisies, we made this heart to earn the green Daisy petal "Use Resources Wisley", as was made from a brown paper bag.  It also could be used for any Daisy petal that relates to being kind and loving. Details on how my troop did this can be read in this blog post.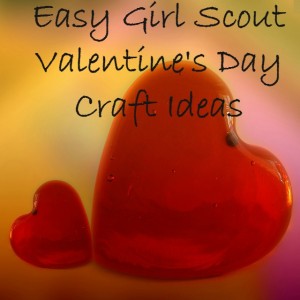 In this Valentine's Day blog post from last year, I listed some terrific websites that had fun and easy ideas for your girls to make. These are real ideas younger children can make with very little help.
Here are a few more that I have found to inspire you:
Fun and Easy Valentine Crafts for Kids  With "fun" and "easy" in the title, it fits the bill!
Valentine's Day Ideas from Disney has some fun edible things to make.
Craftaholics Anonymous has a boatload of fun ideas as well.
If your girls are older and love to make crafts, you can tie jewelry making to this holiday and have them make beaded bracelets to give to someone special. The following kit contains 1,000 beads and string to make all kinds of creations.
ABC Beads & Charms Friendship Bracelet Jewelry Making Kit – Over 1000 Beads
 from Amazon
 What are you planning to do with your troop for Valentine's Day?