*This post contains affliate links.
Your Girl Scout troop can earn more than one Daisy petal during a single troop meeting.  This is important if you find yourself running short of time and have more petals to earn.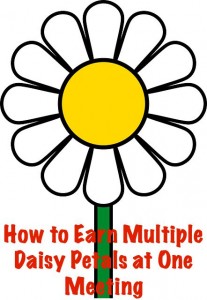 Photo from Pixabay
How to Earn Multiple Daisy Petals
There are many activities that you can do to earn more than one Daisy Girl Scout Petal during a single troop meeting. Because Daisy Girl Scouts are in kindergarten and first grade, many troop leaders decide to meet only once a month. Since there are ten Daisy petals and the Promise Center, you may not have enough meetings to finish your flower. If you are a first grade troop, then you only have one year to earn them all as opposed to two.
Be aware that there are some Service Units that do not believe that you should be doing more than one petal at a meeting. While each and every part of the Girl Scout Law needs and deserves it's own learning activity, the truth is that some troops form late and in order to achieve their goal of earning every petal, they have to combine some of them in order to complete the Daisy.
Daisy Petal Combinations
Many of the Daisy Girl Scout petals are closely related to each other, making it easier to do an activity to earn the petals at the same time. For example, the yellow petal "Friendly and Helpful" can be tied in with the spring green petal "Considerate and Caring". You can do a community service project like collecting canned goods for a food pantry or collecting old towels, paper towels, and pet toys for an animal shelter.
Other Daisy Girl Scout petals that you can earn at one troop meeting are:
Green "Use Resources Wisely" and Rose "Make the World a Better Place" You can use an old milk carton or soda bottle, make a planter and plant a flower. Transplant the flowers when they are too big for the container.
Orange "Responsible for What I Say and Do" and Purple "Respect Myself and Others" Make a chart of responsibilities for the girls to do at home. They are responsible for their chores and by doing them, they respect themselves and the members of their family.  Follow up at the next meeting to see how the chore chart is working.
Rose "Make the World a Better Place" and Violet "Be a Sister to Every Girl Scout" Being kind to others makes the world a nicer place to live in. Being respectful and considerate to all of the Daisy Scouts in your troop make meetings much pleasant for everyone.. You can do a "Secret Sister" activity in the weeks preceding your meeting. Let the big reveal be a part of the meeting and see if the girls guessed who their Secret Sister was.
There are many other ways to earn more than one Daisy Girl Scout petal during one troop meeting. Your co-leader and you can decide together how to do it.
This Book Can Be Used for Multiple Petal Activities
Reading a book is a great way to launch a meeting for your troop. Young children love stories, and you will hold their attention in a quiet manner by starting off this way.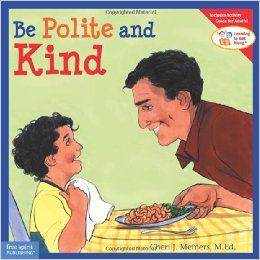 This book can be used for a meeting where you plan on having your troop earn two or more petals.. Being polite and kind can be tied into these petals- "Being a sister to every Girl Scout", "Friendly and Helpful", "Considerate and Caring", "Respect Myself and Others",and "Responsible for What I Say and Do."
Two other meeting ideas that can help you earn multiple Daisy petals are these:
During Girl Scout cookie season, there are a lot of leftover cartons. Before you break them down to recycle, turn these into a community service project. How to Earn Four Daisy Petals With One Girl Scout Cookie Carton shows you how.
During Earth Day, you can plant Daisy seeds and earn three Daisy petals. Read How to Earn Three Daisy Petals With One Two Liter Bottle to learn how.