Over the years, I have posted many ideas on how to celebrate Girl Scout Founder's Day. This year, I have compiled a list of online resources for leaders to use, no matter what level your troop is.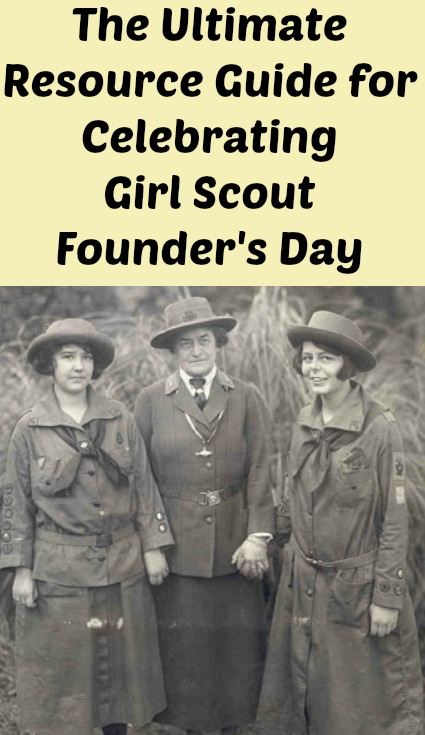 See page for author [Public domain], via Wikimedia Commons
Do you want to have a Girl Scout Founder's Day ceremony as part of your meeting? You can find one here on Scouting Web.
Would you like some fun ideas for games and activities? Here is where you can find some.
You can find activities for all levels in this updated post.
Girl Scouts of Western Ohio has some great ideas
Girl Scouts of Greater Atlanta ("Do You Know Juliette Low" games and activities)
Juliette Low Paper Dolls from Making Friends
Fun Ways to Celebrate Juliette Gordon Low's Birthday
Our Girl Scout Story Badge for Cadettes, Seniors and Ambassadors
Juliette Crossword Puzzle (answers provided)
Another Easy Founder's Day Craft Using Duck Tape
Birthday in a Bag Service Project
Girl Scout Founder's Day Crafts Find seven different blog posts with detailed ideas for Daisy Scouts. Keep scrolling to find them all.