*This post contains affiliate links.
Long before I became a Girl Scout leader, I had a career as a teacher.  It has been and always will be, my vocation.  From the time I was a little girl playing school, I knew this is what I wanted to do when I grew up. In fact, I am still teaching thirty years after graduating with my Master's in Education in 1987.
About eight years ago, I began my second love, which was writing.  In 1988, I had my first article published in Instructor Magazine, a periodical for teachers.  It would be many years before I returned to the keyboard.  My twins inspired me to write again, and stories about them have appeared in three different books about raising twins.
I began my Girl Scout blog as a mission to help others.  It tied in my love of teaching with my love of writing.  As time passed, other leaders began to email me all kinds of questions about how to run a meeting or how to plan activities.  Over time, I saw a pattern of questions coming, primarily from brand new Girl Scout Daisy leaders.  I also remembered the challenges I faced as a new leader, as well as the other newbies who were at our monthly Council meetings.
I took to the keyboard last year published this book for brand new leaders: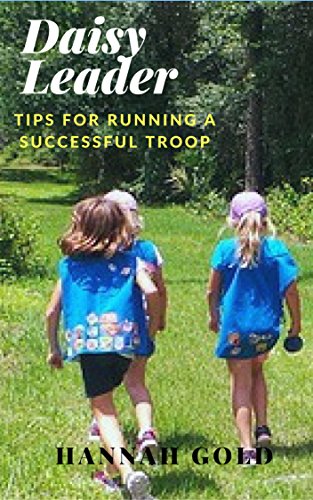 Available on Amazon
It was full of information that I wish I had had back when I first started.
After a year, I revised and edited the book.  And now, this summer (August 2017), I revised and augmented the book even more. New chapters were added and more details were presented on how to earn petals.  This is meant to be a guide for brand new leaders, for moms who have not had to deal with large groups of girls at once or have any experience planning meetings for children.
I do not tell leaders how to do the Journeys program.  I am a firm believer that the first year should be devoted to earning petals and getting to know your way around this leadership role.  Journeys can be done the second year if a leader desires, or not at all.
For those who are new to leadership, I think that you will find this a good launch pad.