There are many community service projects for Girl Scouts that they can do during the Thanksgiving holidays and beyond.  Many troops have food drives so that families in need have their own Thanksgiving feast.  This is a very worthwhile project during the holidays or at any time of the year.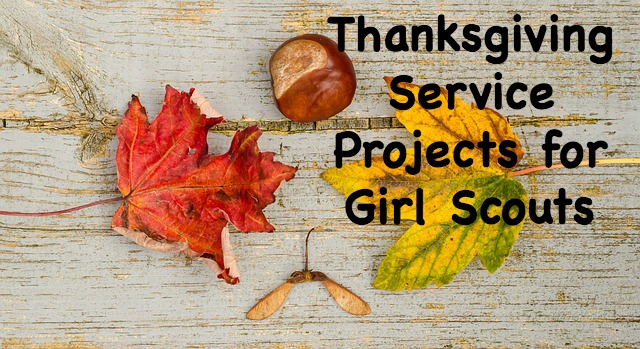 Photo from Pixabay
If your troop wants to think outside the box, then there are many other projects that you can do.  One idea is to collect Halloween candy for our soldiers overseas or send them cookies or personal care items.
Another idea is to collect new hats, gloves, mittens and scarves for children.
Many times in your local papers, there will be a section of the Life and Home section that has lists of organizations needing volunteers.  Your girls can help out at the place or you can call and see if they have any needs that your girls can collect and fulfill.
I have written about many other community service projects for Girl Scouts that your troop can do.
I would love to know what kinds of service projects your Girl Scout troop has done.