I read about it in all of the Girl Scout groups and forums that I visit. It isn't even cookie season yet and leaders are stressed and up in arms about girls have have not yet registered, parents who have not paid dues, parents asking for siblings to join the troop on trips, and the every day stress that goes along with planning meetings that you want to make both fun and meaningful.
I have been there, done that, and am so over it! Leaders, some of the stress is avoidable. Here is how.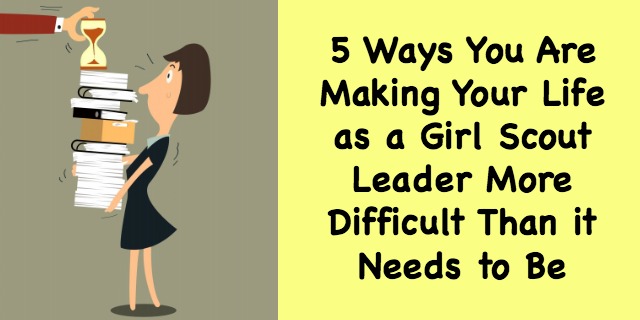 Image courtesy of jesadaphorn at FreeDigitalPhotos.net
Stressing Over Parental Responsibilities
The deadline for Girl Scout registration has come and gone. If a girl's parents have not registered her yet, then let it go.  Do not take their lack of interest personally; scouting is not for all girls. The time you are meeting might not work out for her with the other activities she is in. Money may be an issue and parents are too proud to ask for help. Whatever the reason, you do not own it.
2. You Are a Softie 
You are not firm with the rules. You need to establish guidelines from the very first meeting or else you are setting yourself for future problems. To avoid stress in the upcoming years, you need to establish rules about:
Tagalongs I understand that finding babysitters for siblings can be tough, but the fact is that there is liability involved if you permit Scout siblings along on your trips and at your meetings. They are also a distraction at your meeting. Don't feel like you have to be "nice" on this issue. Do you want to be sued?
Some leaders permit families to attend family outings, and that is your judgement call. However, they have to pay for their own fees and those of their other children. Outings that are just for Girl Scouts, like camping, should not have anyone who is not a scout or registered adult.
Dues  Make your life easy…collect dues at the beginning of the year and be done with it. Use this money for things that all the girls will use during the year. Do not buy uniforms or pay for registration with this money. If a girl does not return, you are out the money. Keep in mind that every activity does not require a fun patch (badges are different) so do not go wild just because you see leaders in Girl Scout Facebook groups showing photos of their daughters' overfilled vests. It is not a contest.
RSVPing to Events  Another issue for leaders is stressing over parents who do not respond by deadlines. BE FIRM! You are wasting your precious energy chasing for money and permission slips. Have a deadline and if it is missed, too bad for the child. Why are you spending this much energy on a child whose own mother and father cannot be bothered to give you the common courtesy of an answer? Establish your rules for responding to requests and stick by them. Have them in writing for parents and post it on each event flyer/email you send all year long. You are not to blame if a girl misses something. Her parents are.
3. You Are Not Asking for Help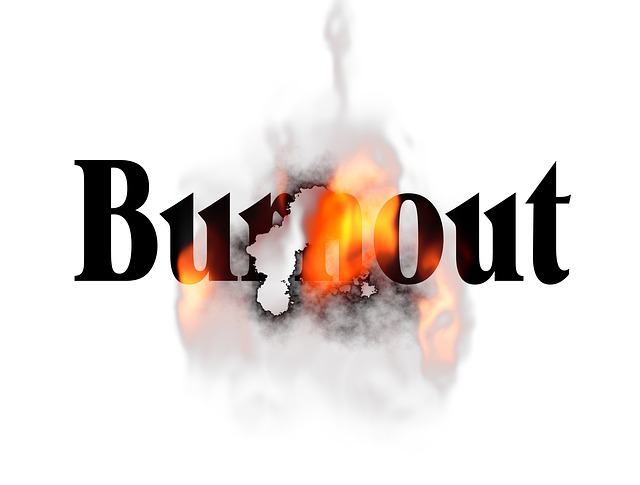 Photo from Pixabay
The fastest way to get burnt out of this volunteer position is to do it all yourself. In the beginning of my leadership, I had a parent volunteer to run each meeting. The second year I had parents also help at meetings since twelve Daisy Scouts needed a lot of help! Initially, my co-leader was helpful but over time that became less and less, despite my requests for her help. By the beginning of my sixth year of leadership (second year Juniors), I knew that I had had enough. I emailed the parents in the fall that this would more than likely be my last year and that someone needed to step up (and someone did). I have been co-leading since then, and I love it. I plan the community service projects and organize them, giving the main leader a break. How I would have loved that! Ask for help when you need it. If you do not get it, then your daughter can always be a Juliette.
4. You Do More Than You Are Comfortable With
Repeat after me. "No, I can't do that." "No, my troop is full." "No, I cannot watch your daughter at the booth sale." Whatever it is that you do not want to do, you do not have to do it! I realize that some Councils are keeping troops under a certain number as "open", but you can close the door by leaving and having your daughter be a Juliette. You are a volunteer and never forget that.
5. Too Much Pinterest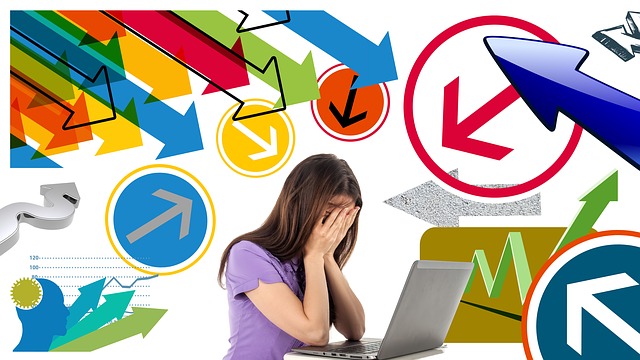 Photo from Pixabay
Are you spending hours pinning adorable ideas that will take even more hours of your time to implement? Keep it simple, sister! Here is one example that I see a lot…Presenting badges and patches to girls. Leaders make such a big deal of presenting things in such a crafty manner…does it matter? Yes, they look adorable and there is an initial "Wow" factor, but now you are expected to do this every. single. time.  Would Juliette Gordon Low be spending time and energy on that or would she be planning a great skill meeting or adventure for her girls?
For the record, my girls received their earned badges and fun patches in envelopes at the end of a meeting. I awarded them as they were earned, since the girls love to wear them on their vests and sashes.
Take control of your time and how you run your troop.