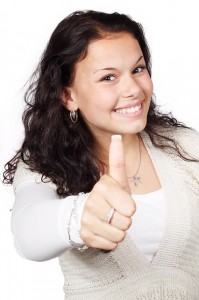 I am sitting in a different position this year than I have been for the past six years.  Last May, I stepped down as my daughter's Girl Scout leader and stepped into the position of active co-leader. The troop's new leader can ask me anything and ask for help and it will be given.  I am more than a warm body but I am no longer responsible for the core planning of our troop's activities.
But I am still highly interested in the Girl Scouting experience that my daughter will be having, and I intend to make it as memorable as I can. So I still read Girl Scout forums to stay current and see if there is any new information I can share with you.
One theme that runs through so many of the forum threads reminds me of the biggest mistake Girl Scout leaders make.
The mistake is forgetting that we are VOLUNTEERS!
Now some of you reading this post are at a different stage of life than I am. I have already been around the mommy block before, as I have a daughter who is nineteen and a college sophomore.  I have also recently had a milestone birthday-the big 5-0.  With age and experience comes wisdom, and I can see things much more clearly than I could a decade or more ago.  If you are younger and this is your oldest child, I can see where you want to be nice and not make waves.
In the forums that I frequent, there are complaints about Service Units and what they demand from the leaders who are in their Council. (DEMAND? Are they forgetting that everyone who attends a meeting is a volunteer?) While there is a five girl minimum to be considered a troop, some Councils are demanding that minimum sizes be twelve or more to that troops be multi-level or that leaders have to abandon their troops and not move up with them, but take on an entirely new set of girls.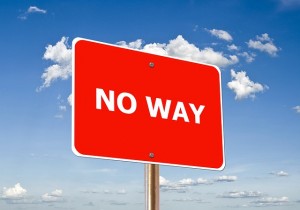 Leaders, I understand that you want to make it work because you stepped up and you want to do this for your daughter.  However, the more you permit the powers that be to tell you what you have to do, the more ownership of your troop you lose.  I once refused to take on new girls when I first started out. My troop was all of six girls, and when the Service Unit Treasurer asked me if I would accept more girls, I told her no.
She said "What if two girls don't show up and you only have four at the meeting?"
I replied, "Then I guess I will hold a very small meeting."
Leaders, you are forgetting that YOU are in charge. Yes, there are rules from the GSA that we must follow, but that is not what I am talking about.
You do not have to do anything you do not want to do.  As a volunteer you can walk away.  
That's right…tell them if they do not stop with the demands, then you will walk away from being a leader.  You should never forget that they need YOU more than you need them. Without you, how many girls would now be without a leader?
I honestly do not mean to sound harsh.  If I did not believe in the benefits of being a Girl Scout, I would have left long ago.  I have been encouraging my daughter to stay active in scouting.
What I am trying to do is empower you. The stress I read in the Girl Scout forums from leaders under duress is unnecessary.  Issues with parents and girls need to be worked out and are inevitable, whether the issues are big or small.  But the people who run the ship should not be creating more waves for you.  When leaders stand up for themselves, then you will be heard.  You cannot feel guilty about the choices you make. Remember, you picked up the ball.  You signed up to be the leader.  Councils and Service Units should be helping and encouraging you, not creating unnecessary stress.
What do you think?  Have you ever been tempted to just stop and walk away?  Why didn't you?