*This post contains affiliate links
I have spent my entire adult life around children. As a classroom teacher since 1987,  I have taught every age from 18 months through 12 years old.
One of the most fascinating things that I have seen is how almost every child loves to help when they are outside the home. When I taught elementary school, the dust pan and broom was a favorite tool for the kids to use.  I simply cannot imagine that happening in their own homes!
Organizing shelves, passing out papers, and cleaning up after themselves took no effort on my part.  As a mom, I can honestly say that doing chores at home does not go as smoothly (not even close!)
Photo from Pixabay
During my Girl Scout meetings, I always had my girls doing jobs. Since I always arrived first to pick up the girls from class, I had them set up the classroom where we met. Table were put together, art supplies were put out,  and any other thing I needed to be done before we started was done by them.
Another girl took the trash can out of the classroom and was in charge of collecting our post-snack garbage (we met after school and could not eat in the classroom, so we ate in the hallway).
There was a child in charge of leading the Pledge and the Promise and Law.
Throughout the meeting, the girls helped each other and with clean up as well.
One Girl Scout tradition that helps both the girls and you is to have a Kaper Chart. This is a list of jobs that each girl is assigned at each meeting. Working together promotes sisterhood and teamwork. Every child needs to do her share at each meeting in order for it to run well.
In this article, Girl Scout Kaper Charts-Ideas and Resources, I described how to make your chart and what kinds of jobs to include. I also have a list of resources for you to use so you can see different examples.
Bear in mind yours does not have to be fancy at all. Here is a basic one for you to make. You can use glue for the letters and Velcro for the library cards.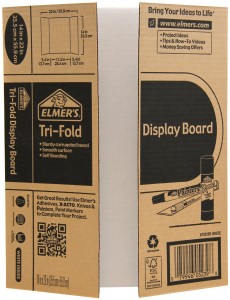 Easy to use Trifold from Amazon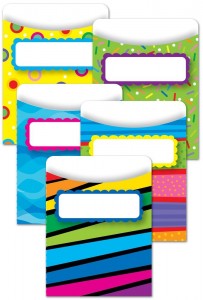 Bright and colorful library pockets from Amazon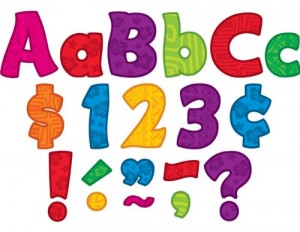 Bulletin Board letters from Amazon
Children need to learn how to help no matter what age they are. Remember that you volunteered your time to lead the troop, not to clean up after them. Part of the scouting experience is teaching girls skill sets, and not only outdoor ones.
Do you use a kaper chart? If you want to share yours, email me a picture and I will share it on another blog post.