With the dog days of August upon us on the East Coast and the end of summer coming to an end in the West and in the South, it is time to start thinking about "Back to Troop".  If you are a leader who does not meet over the summer, then it is time to wake up that part of your brain that has been relaxing and get it into gear for the upcoming troop year.
Here are 6 tips for getting back into the swing of things!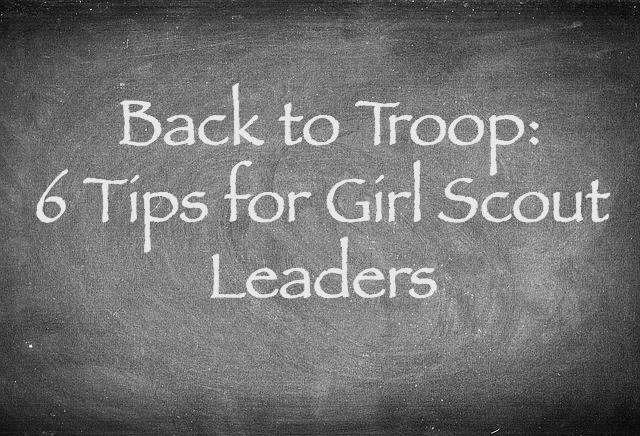 Photo from Pixabay
Log into your Council troop account and see who has already registered for the new year. Remember that the girls are still officially a part of your troop until September 30th, so do not stress if girls have not renewed. Parents may still be waiting to see the dance/sports/cheer schedule and do not want to sign their girls up until they know the dates of all their daughter's activities. We all know that for the vast majority of girls in our troop, Girl Scouts is not at the top of the activity list.
Send out a friendly email thanking the parents who have already registered and reminding parents that have not that they need to do so. Include that meetings will be starting on the date you have chosen and that it is necessary for you to know in advance to begin planning out the year. I always included a statement like the following:
I understand that schedules change and that some girls may not want to be a Girl Scout any longer. If your daughter is not planning on returning, please let me know. She is always welcome to return if she changes her mind.
Some parents are embarrassed or afraid to let you know that their daughter is no longer going to continue with Girl Scouts. My troop has always had an open door policy and some girls who did not come back in September returned in October as soon as they saw their classmates in uniform and all lined up in front of the Main Office after school waiting for our meetings to start.
Attach all important paperwork to this email and make sure you give a firm date as to when they are due.
2. Decide if you want to do the Fall QSP fundraiser.  Just like cookies, this is an optional fundraiser, but one that must be done with cookies if you wish to have your own girl run fundraiser later in the year. If you decide to do it, find a parent to run it for you.
Photo from Pixabay
3. Decide what, if any changes, you are making this year. Are you going to serve snack? Extend the meeting time? Increase dues? Require more parent participation? The changes need to be made from day one and not midstream. Remember you are a volunteer and that you are in charge of how to run the troop. Parents who disagree can find a new troop or start their own.
4. Meet with your co-leader. Do not assume that everything is the status quo regarding your co-leader's role. An open and honest discussion about which things she is responsible for and which you are responsible for will avoid any confusion and conflict. Do you need her to do more? Is she trying to do less? Being on the same page avoids issues and helps keep the troop running smoothly. The girls will pick up on any animosity that the adults in charge have.
5. Plan an active and fun first meeting. If you did not meet over the summer, then there is a lot of catching up to do! Have a fun ice breaker activity to start things off. You can find a bunch here at Activity Village and at Icebreaker Ideas.
Once that activity is over, you will need to get down to business. How girl led your troop depends on your level and if the girls want to and are able to plan. While it is the goal for girls to take the reigns as they get older, there are leaders who find that the girls drop the ball due to lack of time or interest. If your troop is older, this would be the time to teach them how to plan the next meeting and what your expectations are. Get their contact information so you can check in between meetings.
Ask them what badges, activities and service projects they wish to do and plan accordingly. How much will the girls be doing and how much will you and your co-leader be doing? This will help you in planning in advance so that you are not flying by the seat of your pants the day before the meeting.
Conclude your meeting with a special treat or a fun game. Don't forget to take a picture!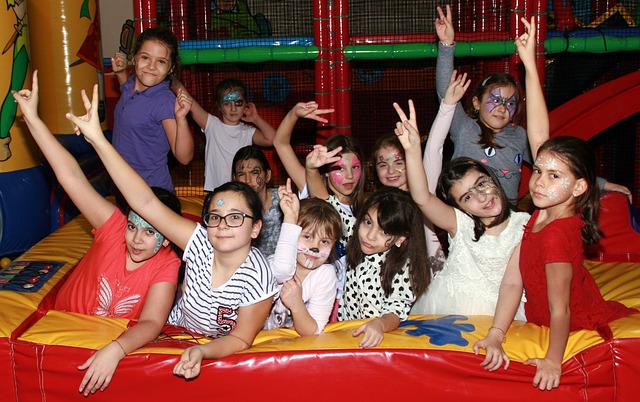 Photo from Pixabay
6. Change over your First Aid Kit. Medications expire, so be sure to buy new products or an entirely new kit.
These tips will help you get Back to Troop on the right foot!
Do you have any other tips to offer?