One of the most often asked questions that Daisy leaders have is what to do during the second year of leading their troop. Much, if not all, of the first year is devoted to earning Daisy petals. If you have earned them all, what's next?
In this blog post, I shared second year Girl Scout Daisy meeting plans for September to December.  I have just published my second post in the series, Second Year Daisy Leader Meeting Plans from January to May.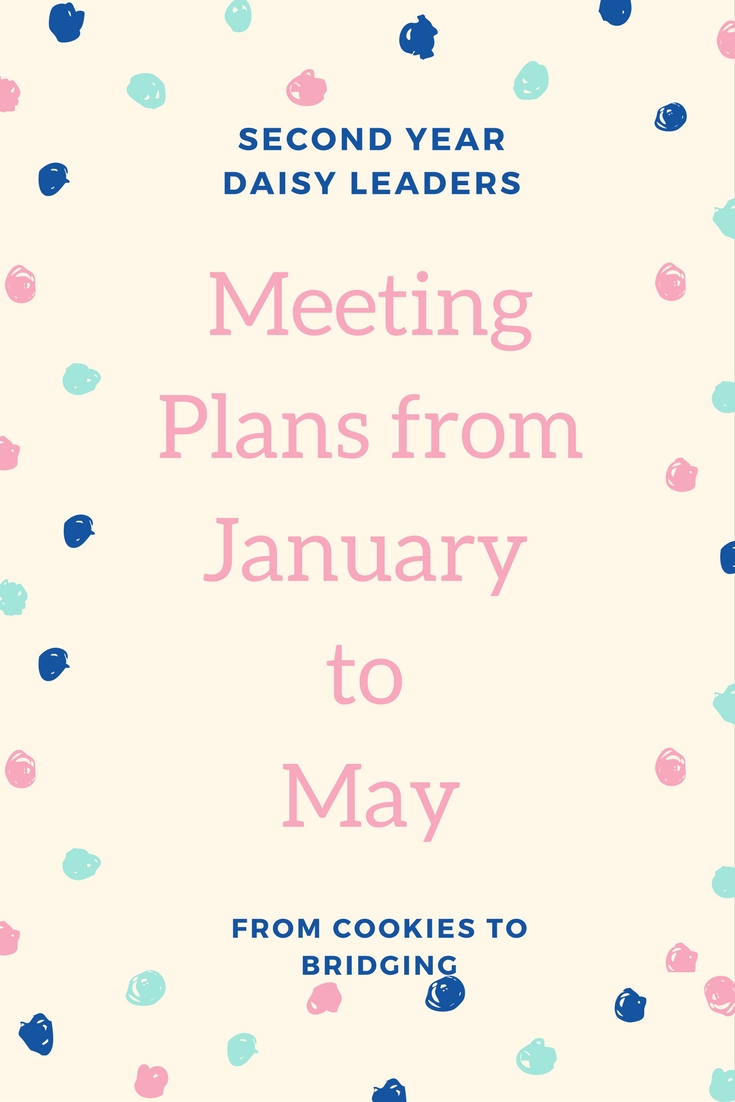 Image from Canva
This calendar will help guide second year leaders with their planning as they finish their Daisy years and begin to look ahead at becoming a Brownie leader.