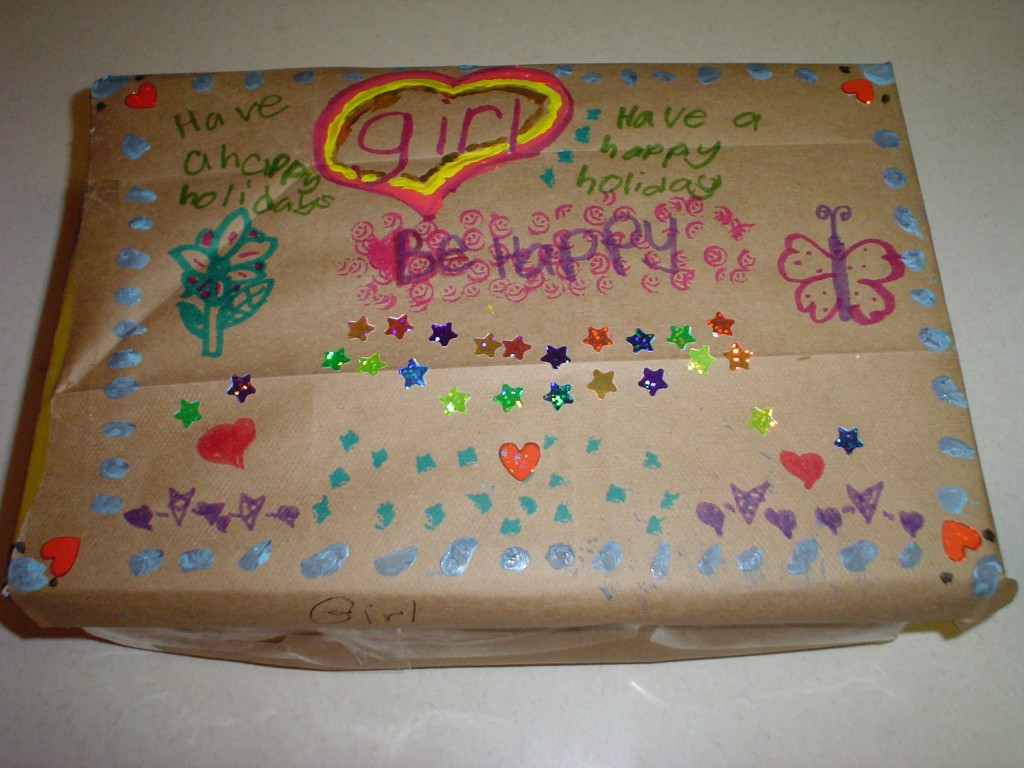 This is a community service project that my Daisy troop did last year, and one that we are going to do again this spring.  It covered five petals in all!  They are:
Purple-Respect Myself and Others
Rose-Make the World a Better Place 
Spring Green-Considerate and Caring
Yellow Friendly and Helpful
Green-Use Resources Wisely
This community service project can easily be done with older scouts and they can earn corresponding badges.  They also can do more of the work at the meeting themselves.
My synagogue, along with thirty area churches, is involved an Interfaith Hospitality Outreach to help others in need.  Every March, we are asked to "Adopt a Box" and put in items in shoeboxes that are needed for people living in shelters.
I emailed my parents two weeks ahead of our meeting and attached the flyer telling what was needed.  I asked that they buy items for a young girl, as the girls can relate to that.  I also asked the to go above and beyond the list of basics (shampoo, soap, etc).  These were little girls who now lived in a shelter, and they had nothing.  I gave them some options, such as hair barrettes, a small stuffed animal, a sweet smelling lip balm, or any other small item that a homeless child might no longer have.  In my email I also encouraged them to take the girls with them when selecting items for the box.
At home, the parents covered a shoebox and lid with a brown paper bag.  They put the items in and had the girls bring them to the meeting. I bought stickers for an added special touch.
At our meeting, we showed each other what we put in the box and discussed why we were doing it.  We put who is was for on the lid, (a young girl).  Then the girls used markers and stickers to decorate.  They felt good about helping others, and so did I.