Every year on February 22nd, Girl Scouts and Girl Guides around the world celebrate World Thinking Day.  It is a day to reflect and think about other scouts around the world. This date was chosen because it is the mutual birthday of Robert Baden-Powel and his wife, Olave.  Baden-Powel was the founder of boy scouting and guiding back in the early 1900's in England.
The official Girl Scouts and Girl Guide World Thinking Day was established in 1926.  Troops are supposed to put their thoughts into actions with various activities and think about their sister scouts around the world.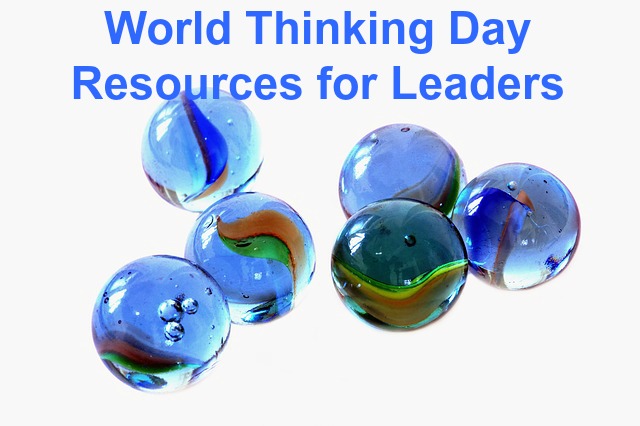 Each year there is a special theme for World Thinking Day.  For 2012, it is "We Can Save Our Planet".
The Girl Scout website has a very detailed list of activities that you can do with your girls at every level, from Daisies to Ambassadors.  Check it out here and find something that would work for you!
If you are planning on doing a World Thinking Day activity with your Girl Scout troop, be sure to order or buy your patches in advance.  They sell out fast!