As a Girl Scout leader, the most priceless thing that we give to the girls in our troop and to the organization is our time.  No one can put a price tag on that.
However, from time to time, small expenses come up, or even large ones. You front the money for whatever it is…but do you ask to be reimbursed?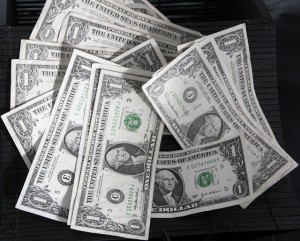 As many of you know, I am a teacher, and have been since 1987.  It is part of a teacher's unwritten job description that we lay money out for things and never expect to be reimbursed for our purchases.  It's just part of the job. When I taught public school, who do you think paid for bulletin board materials, stickers and my classroom library?
As a Hebrew School teacher, I have to ask permission to buy something if I expect to be reimbursed.  For a regular craft project, that is not a problem. But, I do not always know when I might find a bargain, so I just buy what I need and my colleague and I split the cost.
For example, the day after Christmas, my local Target had Chanukah craft materials for 90% off.  For a few dollars, I bought enough craft items to last me a few years.  There is no way I could have gotten permission to buy it and get reimbursed in advance.
So for me, an occasional out of pocket expense for Girl Scouts is something that I do not mind.
When I started out as a Daisy leader, I went to yard sales and bought a lot of craft materials for very little money.  Because I could not get receipts, I just ate the money.  It really did not matter.
I also do not mind spending a few bucks at the Dollar Store if they have something I need and I am there.  The receipts they give out are so small, they easily get misplaced.
I am curious if any of you lay out small or large sums of money for your troop. Have you ever had a problem getting it back?