Once again, I want to thank the women who are on the Girl Scout Moms forum for their invaluable help.   I had been searching for the Sew Simple Junior Badge for my daughter on Ebay  (to date, no luck!) and was looking for other online sources.
A post from late March led me to the Girl Scouts Heart of the South online store, where they are selling discontinued Try It's and all other Junior and upper level badges for a quarter!  While they did not have the badge I was looking for, they did have six of the ten my daughter wants to earn over the summer.  I just sent an email and am awaiting a response on shipping and how to pay.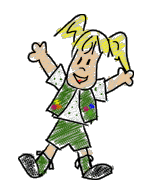 There are varying quantities, but this is certainly a cheap way for you to get badges for your daughter, if you have a small troop, or are looking for just one or two more badges for your girls.
Let me know if they had what you needed!