This post contains affiliate links.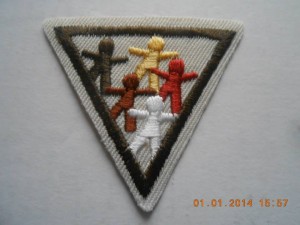 For leaders who are bridging to Brownies or those who will be in their second year of Brownies, there are still tons of retired Brownie Try It's available for purchase at the Girl Scouts of Indiana Online Shop.Unlike most Council shops, these have not been reduced in price and still sell for the original cost of $1.25 each.
Almost 30 of them are for sale with hundreds in each category-Senses, All in the Family, Let's Pretend and so many that my troop enjoyed doing are all still for sale to leaders who would like to use the old program.
Go through the old Try It book, find out the ones you want to try, and buy them NOW!
If you think you may need more in the future, you can always buy an extra on eBay (that is what I did when I got a new girl unexpectedly in the third grade).  If you have any left over, there are many leaders in private Facebook Girl Scout badge selling groups who will be happy to take them off your hand.
Here is the old handbook, still available on Amazon for a few dollars. You can actually have your troop pay for this if you want, as it is a troop expense!
Are you still using the old Brownie program?