Last May, I wrote a post about this time of year when leaders make the decision to stop leading.  For some, it is an easy choice, because life circumstances have made this decision for them.  Others quit because their daughter is no longer interested in being a Girl Scout.  For some leaders, drama is the reason why they have chosen to leave. Maybe the parents are a pain, or perhaps the relationship with their co-leader has deteriorated over the years.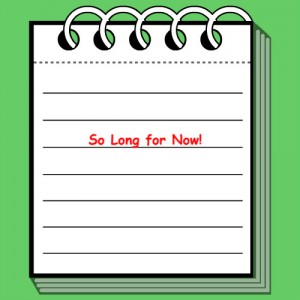 I have been leading my younger daughter's troop for the past six years.  A lot has changed since those early kindergarten Daisy days, but no matter what has happened, my main goal was to give my daughter and her friends an outstanding experience.  I was on my own a lot, and because I was, I did what I was able to do.  I am not an outdoorsy kind of woman, having grown up in the concrete jungle of the New York City borough of Queens.  That was never my job, and I did not drop the ball on that aspect.  I did everything else-plan meetings, field trips, do all the paperwork, do the shopping, fill out the forms, go to meetings…
And after six years, I am stepping down from my role as leader. I had let my parents know about this potential decision last fall when my older daughter left for college and the reality of tuition bills came crashing in.  The time I spent planning needed to be spent working. Last month, I made the decision to step down officially and informed my parents.  As part of the process, I asked if someone would be willing to step in.  I had a meeting with my friend who was willing to give it a go for next year.  It took her a few weeks to find a willing co-leader, but one was found.
I am not leaving Girl Scouts, as I am now going to be a co-leader to my daughter's Cadette troop.  They will meet once a month for badge work and then go on trips every four to six weeks.  Over the summer, the new leaders will get their training and begin meeting in October.
Our girls have been together for years in our small, tight knit group. As far as I know, everyone is staying for Cadettes.  I will not be planning a bridging ceremony, but will leave that to the new leader to do this fall. We only have two meetings left-a field trip to Pump It Up and the final meeting will be working on our scrapbook.
This blog will continue…I have devoted over four years to it. I will still be involved with Girl Scouts, just at a less intense level.
Are you continuing as a Girl Scout leader next fall?