This post is a first in a series that features recipes that use Girl Scout cookies.  You can use some of them to earn badges with your girls!
Nationally, Thin Mints make up 25% off all Girl Scout cookies sales. They are by far the most beloved and best selling Girl Scout cookie. In fact, it is one of the three mandatory flavors, along with Peanut Butter Sandwiches and Shortbread.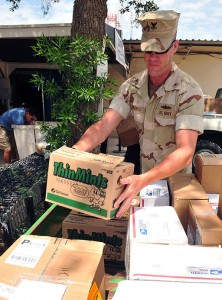 One serving of Thin Mints (4 cookies) has 160 calories, 72 being from fat. There are 10 grams of sugar and 1 gram of protein.
Here are some recipes that use this popular chocolate covered wafer cookie.
Do you have a favorite Thin Mint recipe to share?