*This post contains affiliate links.
Now that the summer is more than halfway over for me (and for some of you reading this, school begins in a week or two!), my mind is getting ready for fall.  In my real life, my bosses have sent me emails about the upcoming year and now is the time to start planning before the busy-ness of the school year commences.
One of my summer blogging activities is looking for new Girl Scout items that leaders may want to utilize. I have found a few, and this is one of them!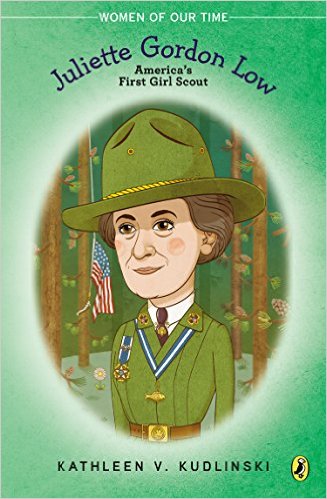 Released this June,  this new biography of the Girl Scout Founder, Juliette  Gordon Low:America's First Girl Scout  is perfect for children. You can use it as a reference book for trivia games for older girls and as springboard for discussing her life while introducing who she is during your Founder's Day activities.
It is available at Barnes and Noble.