In case you have not heard, The Girl Scouts are coming out with a brand new item this fall-an official Girl Scout Cookie Oven! Now girls and adults can bake their own treats at home with this Suze Homemaker/Easy Bake Oven styled product.
The difference between those old school kinds and this one is that baking time is cut in half. It takes about 15-17 minutes to make these bite sized treats. You can make a batch or three during your meeting!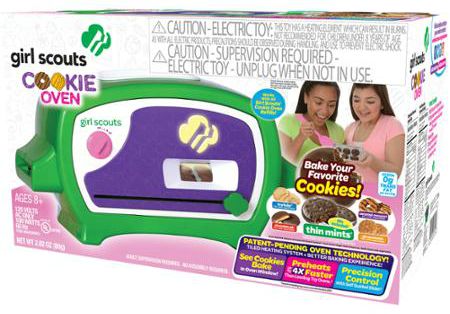 Photos from Walmart
The item is not available right now, but will be soon. You can sign up for an email alert and Walmart will email you as son as it is in stock. This will make a great holiday gift for your favorite scout!
Here is how it works: