*This post contains affiliate links.
Although it has been a while since my last blog post, it is not that Girl Scouts have been far from my mind. On the contrary…I have been busy planning the Mission: Sisterhood Senior Girl Scout Journey in a day.
What? You are doing a Journey even though you do not like them?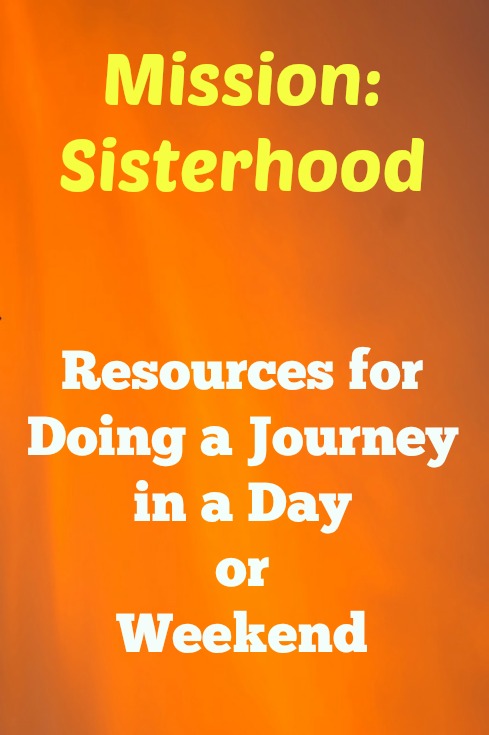 Yes, I am. Here is why.
The other leader and I have been talking about whether or not the girls want to earn the Gold Award.  While it does not matter one way or the other to either of us, it is a choice the girls have to make on their own. Even if my daughter does not want to go for the Gold, she does want to stay in Girl Scouts. After much discussion with her, we came to the conclusion that sticking with scouts all the way until she graduates high school-thirteen years in total-is going to look great on her college applications.
Besides doing fun things together and learning new skills, my troop has always been service oriented. I am passing the reigns to them to see what kinds of service they want to do. Continuing to do this because they want to do this makes the experience more meaningful to them.
Another reason she wants to stay in Girl Scouts is because it has become a very safe place for her. It is a "no judgement" zone for each girl. Middle school was rough for my daughter, and Girl Scouts was a place where she could just sit back and be herself with a group of girls, most of whom she has known since kindergarten.
Since the other leader works full-time and I am off for the summer, I decided to take the lead and do a Senior Journey with the troop. They did not earn the Silver Award, which means they have to do two Journeys in order to earn the Gold. When I spoke to a Council rep, she recommended doing one this year and one next year. That leaves two years to work on the Gold, if the girls want to.
I sent an email to the four mothers and gave the girls the three choices for the Senior Girl Scout Journey for their daughters to read over and choose. I emphasized that this was a choice and no girl was obligated to do it, but I wanted them to have the opportunity if she even had the smallest desire to earn her Gold Award. Plus, I had the time to do it and to be honest, I love lesson planning!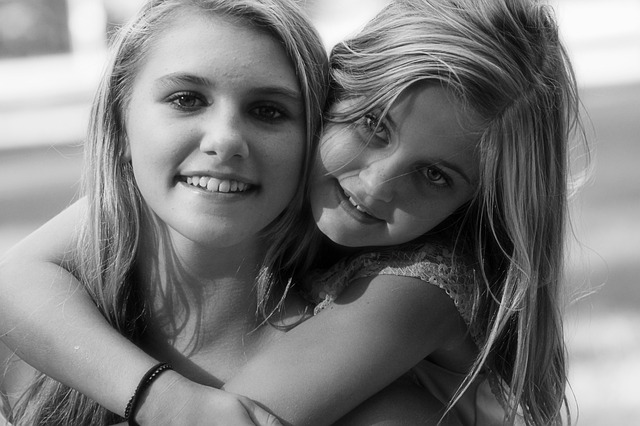 Photo from Pixabay
The first response I received told me something I already knew from my daughter and her friend…one girl was not returning. I spoke with her mom and she said they just expected her to quit when high school started…like it was a given. I told her she could always return.
This girl told my daughter that she did not want to do a Journey or badge work, she only wanted to do outings. That is her choice.
One other girl did not want to do the Journey, either. So I only had to plan for three who chose Mission:Sisterhood.
To prepare, I sent a link to all the YouTube videos that were the Take Action Projects for this Journey. This is the easiest and most sustainable TAP to do.  The girls took notes about what they did and did not care for in the other videos so they could formulate what they wanted to achieve, and they would share those notes at our meeting.
They also had to bring an object that represented what friendship meant to them and their video release forms. Bathing suits and towels were also on the list since I have a pool and that was once of the activities from the guide.
On my end, I found a ton of online resources for this Journey. I figured it would take two days-one to do all the activities and one for the TAP.
Mission Sisterhood Resources for Leaders
What I Used to Plan Our Journey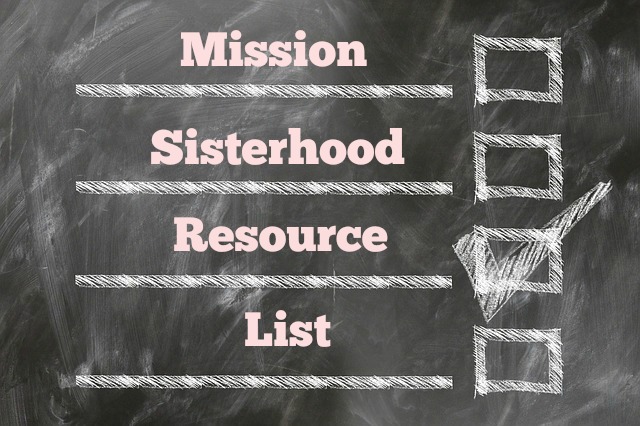 Photo from Pixabay
First, I did purchase the Leader and Girl Book for Mission:Sisterhood. It helped me to better understand the other online resources, as they referred to page numbers in the outlines.
While there are many more than what I have listed below, here are the online resources I used.
Mission Sisterhood Weekend Event
Mission: Sisterhood Senior Journey
Senior Journey-Mission Sisterhood Journey in a Day (my favorite resource with two PDF's of information in the blog post)
Leadership Weekend Workshop for Mission Sisterhood
Combined with the book, I was able to put together a two day Journey workshop for my girls. I will share what we accomplished in future blog posts.
*Edited…you can read about how our Journey went in this blog post in this one and how the Take Action Project went .
Are you doing a Journey over the summer? If so, which one?