In my last Mission:Sisterhood Senior Journey post, I shared with you my lesson plans from start to finish and how well it all went. The girls did the groundwork for their Take Action Project, because I knew that planning it while the topic was still fresh in their minds would make starting the second meeting much easier. Instead of starting from scratch, they were picking up where they had left off.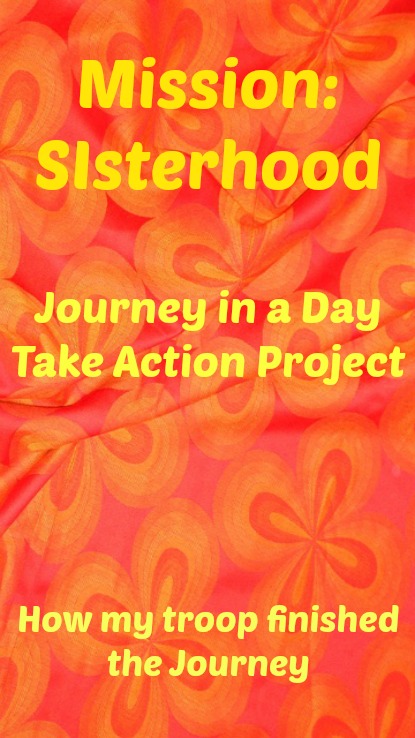 Photo from Pixabay
Once again I picked up each girl and brought them to my house. They needed to add words to the Friendship Rocks they had painted and then get to work on their video.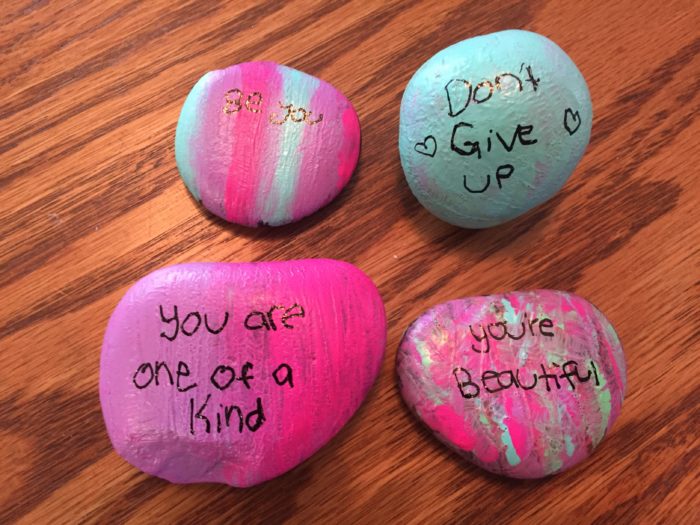 Photo from Hannah Gold
This picture are the rocks my daughter painted and will give to someone in the future.
When they were done painting, I asked them what they needed anything for the video, got the materials for them, and then the three girls went into my basement to get to work.
I checked in on them about every 45 minutes just to see their progress. It helped to keep them on task that I would not let them go swimming until the video was done. I found it interesting that the girls chose not to be on camera, but to create a video with text and drawings. Two of the three, including my daughter, were camera shy. The third did not care if she was on camera or not, so it all worked out.
They continued working, took a lunch break, and then worked some more. It took longer than they had anticipated, but about an hour after lunch it was finished.
I was blown away by what they had created.
They each had a friendship story to tell and shared it. Here is their final project.
I am not sure if a larger troop could have done this in one or two days, but it worked for my group of three. As I said in my previous Mission:Sisterhood post, if I had planned this as a sleepover, it would have been done in a single day.
Overall, this was a very positive experience for my troop. They said they wanted to do another Journey in a Day next summer. While doing the planning was time consuming for me, I was able to enjoy it because I was off from work for the summer. This kind of intense work is not possible during the school year, either for me or for my girls.
Have you done any Journeys in a Day? What has worked for you?