*This post contains affiliate links.
Girl Scout World Thinking Day, which takes place each year on February 22nd, is celebrated around the world by both Girl Scouts and Girl Guides. It is one of the three Girl Scout holidays on the calendar that are meant to be celebrated with your troop.
While it is a month away, it is never to early to plan your meeting. Planning in advance takes away a lot of the stress of what you are going to do with your girls. Here are resources for World Thinking Day 2018 for the theme "Impact"-having a strong effect on something or someone.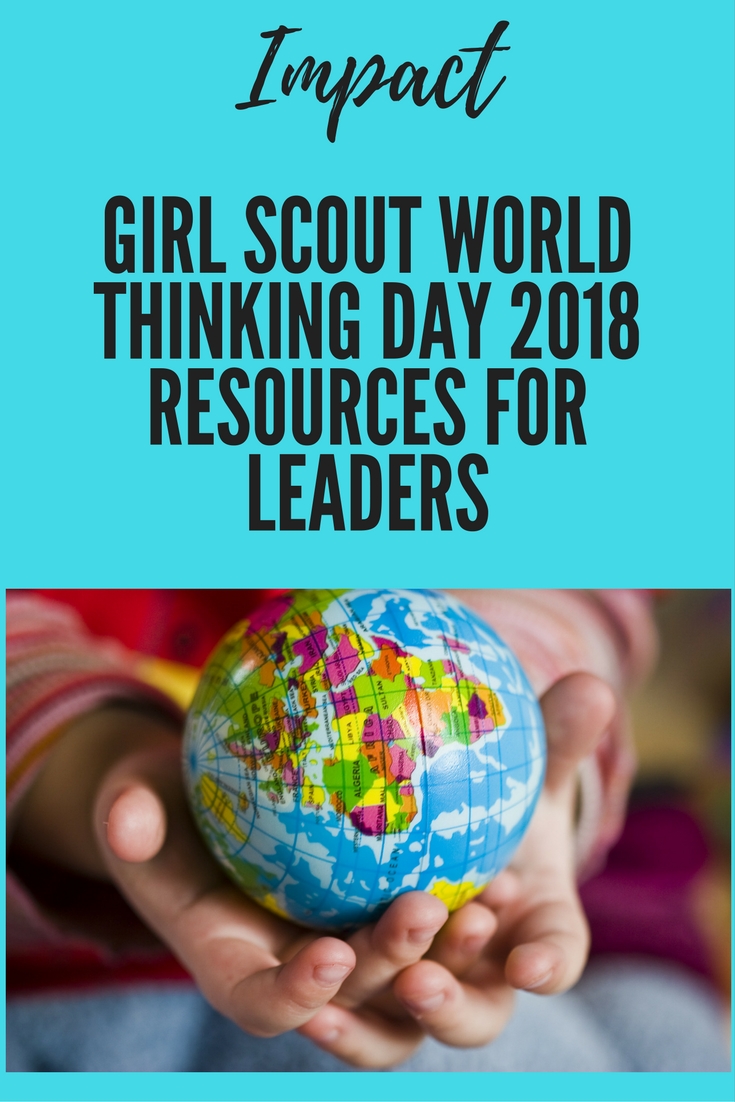 Photo created on Canva
World Thinking Day Award Activities
Girls can earn a patch that is worn on the front of the vest. The activities that the girls must complete are separated by level and can be found on the Girl Scouts of the USA website.  Click on the arrow tab to find your troop's level.
WAGGGS World Thinking Day Activity Pack
WAGGGS stands for World Association of Girl Guides and Girl Scouts. Impact is the last of the trio of themes, the first two being Connect (2016) and Grow (2017). You can download the 2108 WAGGGS activity pack here. Other WAGGGS resources can be found on this page.
Free Printable World Thinking Day Passports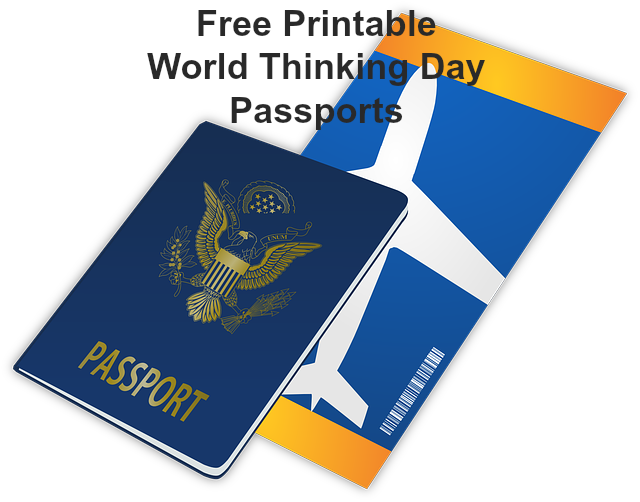 Photo from Pixabay
In this blog post, I have listed several sites where you can download and print free passports for your girls to make. All links work as of 1.4.2018.
Games for World Thinking Day
Playing games with your girls is another way to have them learn about the culture of the country they are studying. Here are some resources.
Traditional Children's Games from Around the World
10 Fun Games from Around the World
Games That School Children Play Around the World
Swaps for World Thinking Day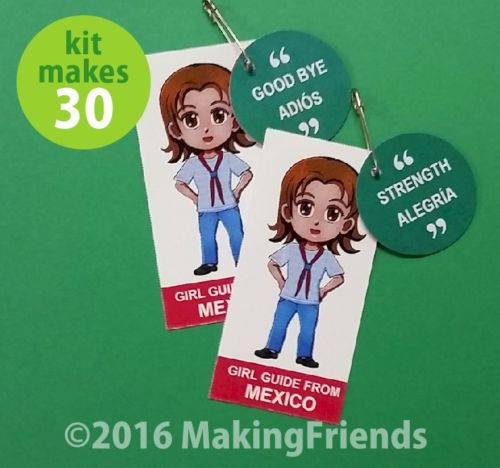 (photo used with permission)
This and other countries available on eBay
Swap Kits are an easy craft to do with your country of study. Making Friends sells many of them and you have no work to do! These are great for busy leaders.
Food for World Thinking Day
Be sure to add a flavorful food to finish off your meeting. You can find many easy recipes online that kids will enjoy.
What is your troop doing for World Thinking Day?