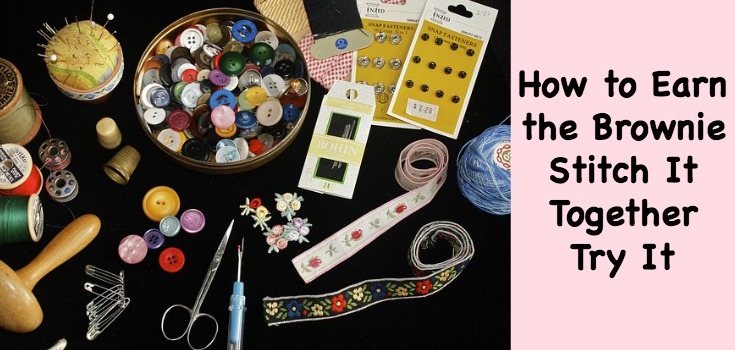 Photo from Pixabay
Even if you do not sew curtains, clothing or pillows, learning some basic sewing techniques is a life skill.  With this in mind, I decided that the next Try It my Brownie troop would earn would be the Stitch it Together badge.
I went to Michael's craft store and bought a bag of heart shaped large mesh needlepoints.  I also bought pink and white rainbow yarn and large needlepoint needles.  Ambitious me also bought a plain white bandana that I cut into sixteen squares (easy to do when it is folded up for you).  Along with my own buttons and thread, I was also going to teach the girls how to sew on buttons.
The cost of this craft was only a little more than one dollar per girl!
Because sewing is very new to most of my girls, I decided that this Try It would take at least two meetings to complete.  I also knew that I would need help with it.  There are eleven girls in my troop, and having only two leaders for something this hands on needed more than our four hands.
Unfortunately for me, no one was able to volunteer!  After my experience with my second grade girls,  I would strongly advise having at least four adults for this patch.  If you do not have at least that many helpers, abandon ship until you do!
We started the meeting during snack time and talked about sewing.  I asked  the girls if they had ever sewn before.  My daughter has, and some of the other girls said they did (although I did question that during our activity!).  Others confused knitting and crocheting with sewing.  We talked about what you could make with sewing skills, why you need to learn how to sew some basic things, and what careers you could have if you loved to sew.
After doing our Girl Scout opening, we sat the girls at the table and I showed the girls how to tie a bow at the end of a piece of yarn and how to thread the needle.  Threading proved to be challenging, and my co-leader and I spent most of the time helping the girls rethread their needles.
The girls found it relaxing (their words) and challenging at the same time.  Some girls just did not get it, and with only two of us, the girls did get log jammed.  After a while,  a few of the girls understood how to do the needlepoint and help the others out.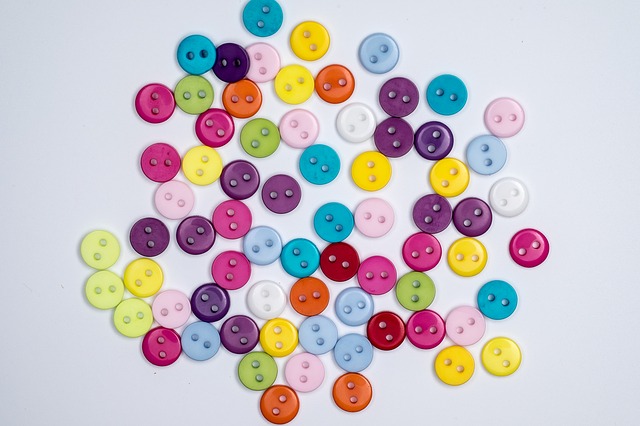 Photo from Pixabay
We never did get to the buttons!
At our next meeting, we will attempt to make Sit Upons to use for our Girl Scout faux camping trip in May.
I'll let you know how that goes!