This morning, before doing my mother's grocery shopping, I had time to go into Target and see what fun things they had on clearance. I extreme coupon for charity, and each store has different items on sale on the endcaps.  I also have done really well for the past few years picking up odds and ends on summer clearance.
I hit the jackpot today!
My Target had 90% off many summer food items, including these cake and cookies mixes and frosting: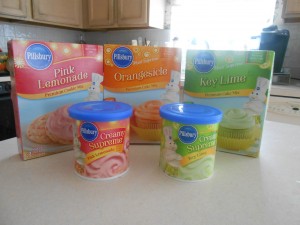 I did not clear off the shelf, but I bought 35 items to donate to my local Jewish Federation food bank (they only take Kosher foods and these are Kosher).
They had other Pillsbury items, but they were still full price.
If you plan on doing the Birthday in a Bag  with your troop, now is the time to buy a box of mix and icing.  Whether you decide to eat the expense or get the money back from your troop funds, now is the time to buy it!