One of the things that I enjoy is being in the kitchen with my children. I am a firm believer in giving your children skill sets so that one day they will leave the nest and be able to do things for themselves. One of the most important skill sets for me is teaching my children his or her way around the kitchen.
I am in no way a foodie, and I keep our meals simple and easy to prepare. But there is one food that all three of my children love-sushi! Feeding sushi to a family of five, with one being a teenage boy-is costly. Since we enjoy being in the kitchen together, my kids decided to try and make their own sushi.
I purchased a sushi making kit for my son as a gift and he was eager to use it. My husband took the kids to Whole Foods to purchase the necessary ingredients. They had a blast making it and the next time they decided to do it, my younger daughter invited a friend to join us and she had a great time as well.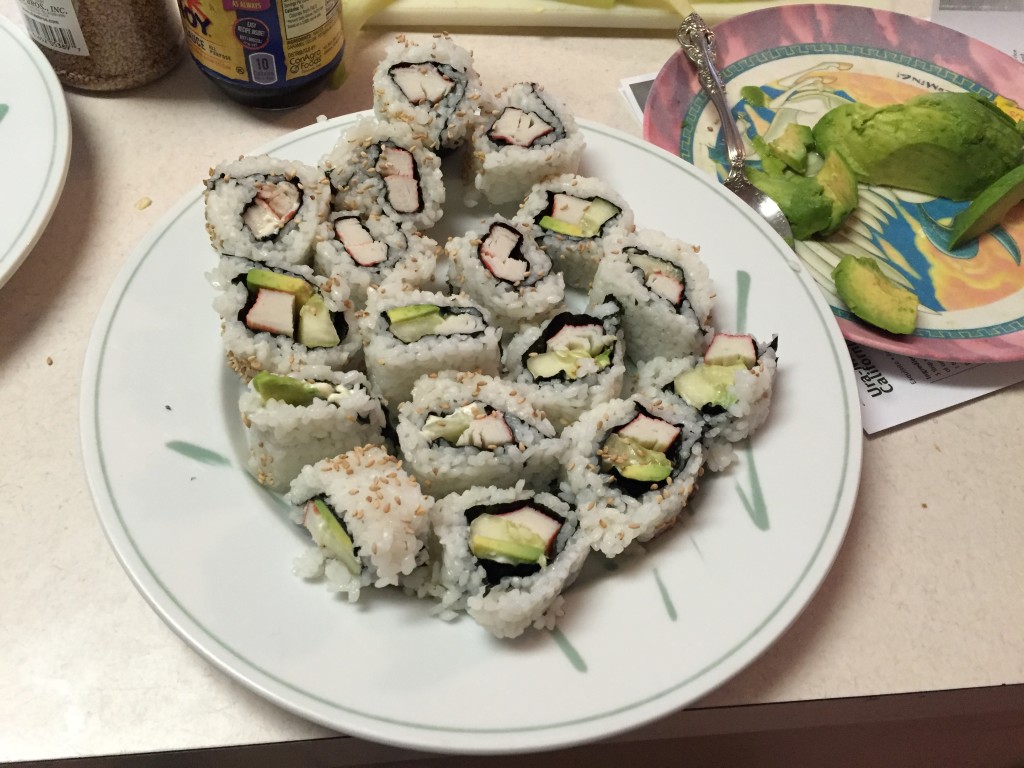 Photo by Hannah Gold
This project can be used not only for World Thinking Day, but as part of earning a cooking badge. There is a food related badge for every level. For Cadettes, it is New Cuisine. I can see us earning this badge over the summer as a fun activity.
Do you do any food activities for World Thinking Day?