*This post contains affiliate links.
Is your Girl Scout troop bridging this year? If the answer is yes, then now is the time to start planning the ceremony (this blog post about Girl Scout bridging has ideas for all levels of scouts.)
One thing that will really make the party special is how you decorate. The rainbow is representative of bridging, and therefor the theme of your celebration should be this very colorful one! There is no need for overkill…just pick a few select items and pair them with various solid colors.
Because this is for a Girl Scout ceremony, troop funds should pay for the decor. Leaders should not be expected to foot the bill for party decorations. You devote more than enough time and energy without having to spend your own money.
DIY Girl Scout Bridging Cake
There is no need for a fancy bakery bridging cake for those who like to bake. This Wilton cake set is perfect for your ceremony and can be used for other Girl Scout party occasions as well.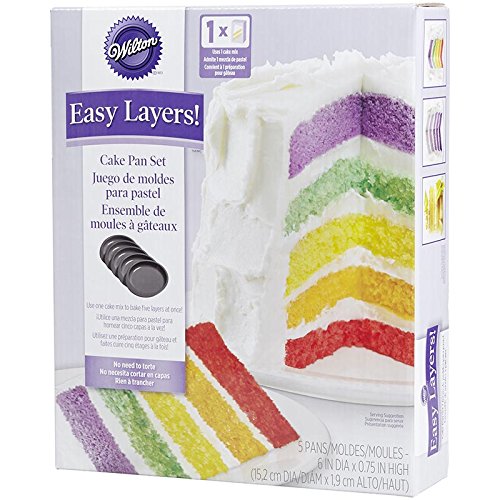 This make your own multi-layer cake contains five pans that are 3/4 of an inch thick. All you need is one box of cake mix and food coloring to create your masterpiece! Bake two and ice them in the colors you are presently and the one you to which you are bridging.
Rainbow Party Decorations
A few choice pieces sets the theme!
Rainbow Party Plates