Our troop has not had a formal meeting since January due to a variety of factors, and last night we all finally got together. The girls did keep in touch over the winter months via our weekend cookie booths, so it did not feel like we haven't seen each other!
Our Cookie Mom went over our profits from the sale, and that amount added to our present bank account balance means that the girls' hard work is going to be rewarded with many fun activities. The focus of this meeting was to brainstorm ideas on how to spend the money-things we can do in the upcoming weeks and some for early fall to get the year off and running.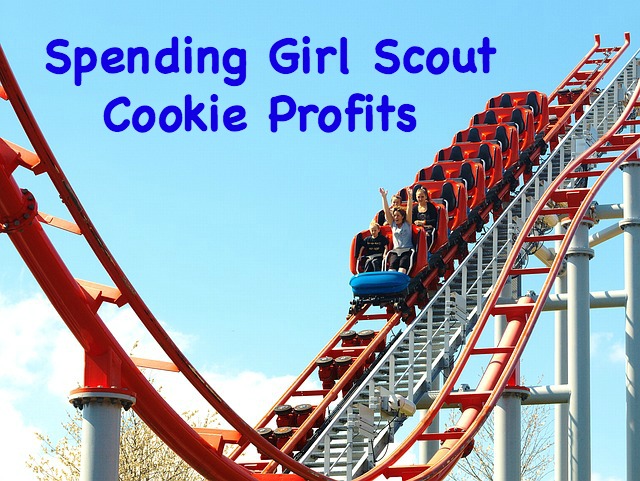 Photo from Pixabay
One rule that was established from the start of the brainstorming session was that since we are a small troop of five, all girls had to be able to attend the event for it to take place. That decision came about because our Cookie Mom had brought a Council flyer about a day trip to the beach, and like last year, it was the weekend of my daughter's dance recital. While she just sucked it up and did not go (as I wrote about in this blog post about spending cookie profits if all girls cannot attend), the other girls said that they want everyone to be able to attend (girl led and proof that there are benefits to having a small troop-my daughter has a tight group of scouting friends).
The list was a good one-we are fortunate to have many local attractions as well as many others less than an hour away. Some of the things they wanted were:
A day at the beach
Horseback riding
Ice skating
Ziplining
Camping
Day at the amusement park
Dessert at a fancy restaurant
We also discussed the summer and doing something we have never done before-have meetings. For the first time since she was a preschooler, I am not sending my daughter to day camp. One girl is going to sleepaway camp for three weeks, and her mom and she gave her blessing to do whatever we wanted while she was away. While we will not do a trip without her, I volunteered to host meetings during the day and earn some Cadette badges. The girls liked that idea and so did I. It is fun to plan something once in a while without the responsibility of having to do everything for the troop. That is what being a co-leader means in the truest sense-sharing the workload of running a Girl Scout troop so that the leader does not reach the burn out stage.
What is your troop doing with the cookie profits?