The devastation in Texas from Hurricane Harvey hit close to home for me. I have family who lives right outside the city, and fortunately for them, their homes were spared.
But for many, that was not the case.
One of my first thoughts after hearing about the disaster was, "How can I help?" I am sure that all of you thought the same thing.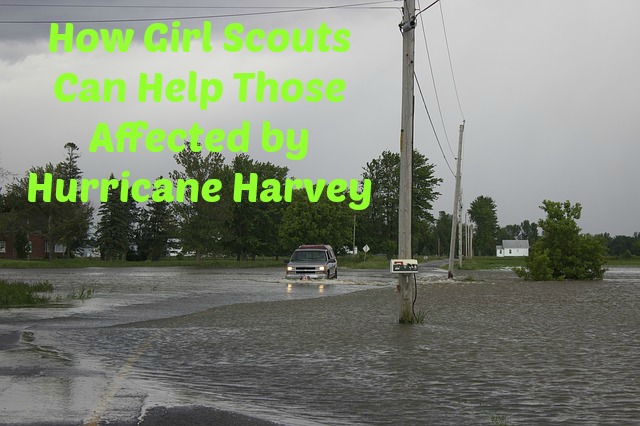 Photo from Pixabay
The Girl Scout of Northeast Texas has a way for leaders and troops to help. Girls can even earn a patch for this special service project.
You can read about how your troop can make the world a better place by going here.
The Girls Scouts of the USA also has ways for your troop to help and be prepared in times of disaster. Find out how here.
A poster on the Girl Scouts Gab Facebook page shared a link for a charity that helps low income students have clean, new underwear. It is called Undies for Everyone and you can read about what they do and how you can donate here.