*This post contains affiliate links.
I know what you are thinking…it isn't even Halloween yet! You have Founder's Day to celebrate and are in the midst of getting it all together to launch your new troop year successfully.
If you have read this blog for any length of time, you know I am all about organization, saving your time and energy, and saving your troop money whenever possible.
Because I work six days a week, I try to stay on top of my blog in advance. So while looking for some Thanksgiving ideas, I found some really fun looking craft kits for leaders to use during the beginning of the very busy holiday season. These are all priced to sell, as some are clearance items.
Available at Discount School Supply
This Thanksgiving turkey table topper craft kit makes enough for 12.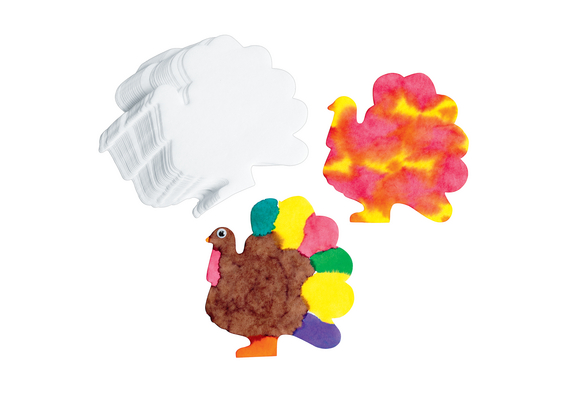 Available at Discount School Supply
I happened to have done this craft with leaf shapes with my preschool class last week. This kit comes with 36 turkeys. All you need is liquid watercolor paint and pipettes, and foam bowls to put the paint in. The girls drop each color where they want. Put the turkey on a foam plate and have the girls create colorful turkeys.
You can find more inexpensive Thanksgiving craft kits here.