With Girl Scout Founder's Day coming up soon, leaders need to have some fun activities for girls to play so they can learn about the founder of the Girl Scouts of the USA, Juliette Gordon Low.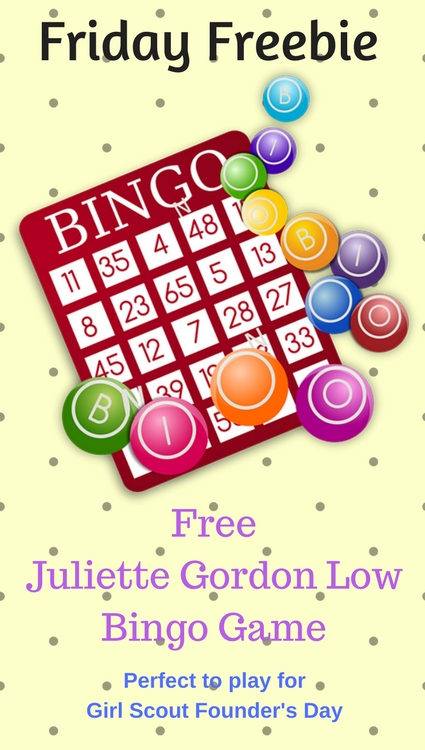 Photo from Pixabay and altered on Canva
Jodi Carlson, who did a guest post last month on my blog, has a FREE downloadable game for leaders to use with their troops. It is the Juliette "Daisy" Gordon Low Bingo Game. You can get it for free here on Teachers Pay Teachers.