I have done some internet searching for you, and I have found a new source for discontinued Junior Girl Scout Badges.
You can find an assortment at the Overseas Girl Scout Shop.  Shipping is as low as $5.95 for orders under $25.00!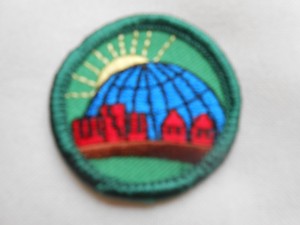 Click here to find out if the ones you want are available!
The Girl Scouts of the White and Green Mountain have 25 cents Try Its and Junior badges.
Another site, the Girl Scouts of Indiana, also have retired badges for 95 cents.