On Friday we had our second Junior Girl Scout meeting.  I was so happy to have two more girls at the table, bringing the number in my troop to nine!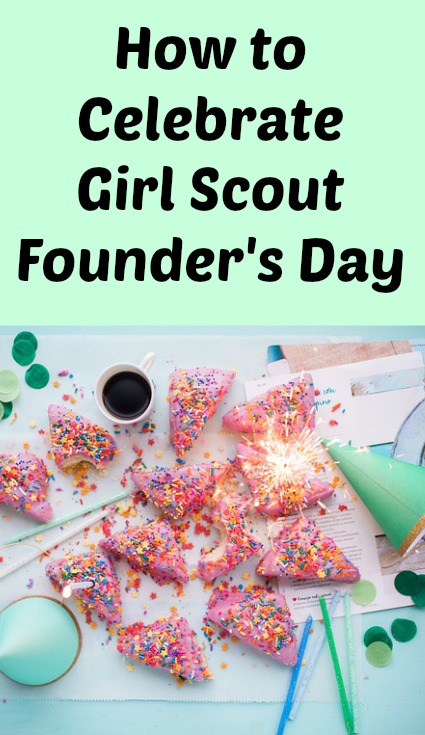 Photo from Pixabay
I went over the business from our last meeting, which was to tell the girls which badges were would work on and which trips we would take.  They were very excited about earning the Camera, Theater, Dance and Stress Less badges.  I am also planning a field trip to Build A Bear, which everyone voted for!
I do all of the planning for our meetings, but since my co-leader is a photographer, I punted the Camera badge to her to lead at our next meeting.  In order to give her time to get organized, I decided to do our Juliette Gordon Low birthday celebration earlier in the month.
My Meeting Prep Work
Since we were going to do the Birthday in a Bag community service project for our local food pantry, I emailed the parents to have the girls bring in three items-cake mix, a tub of frosting, and a can of peaches. The girls had to bring them to school on the day of our meeting.
I needed a bag to put the food in.  I went to a few stores to try and find white gift bags, but the best I could do is the Dollar Store. Since we do not sell cookies,  I was not wasting our troop dues on bags that would be tossed. I decided to go to Whole Foods and ask for nine small bags, and they happily donated a dozen for free.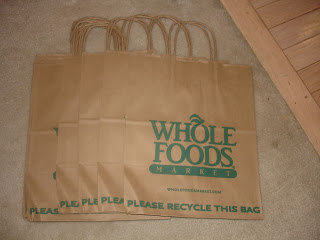 This Photo and All Other by Hannah Gold
I already know a lot about Juliette and Girl Scout History, so all I had to do was print three pictures of her-one as a young girl, one as a young adult and one as an older woman in her Girl Scout uniform. I then used the picture from her younger days to make a card for the girls to glue onto the bag.  I also bought cupcake and birthday stickers at the craft store for a dollar for them to put on as well.  My plan was to have them draw pictures to cut and glue onto the bag to make it look unique and festive.
With the bag under control, it was time to plan a birthday Swap.  I searched the internet and saw an idea that I tweaked to make my own. The original had a real candle in the middle, but I had no candles at home. So I found free clipart of a candle, cut and pasted it onto a document, printed and cut them out.
I also made little cards in the Cheri Liney font that read "Happy Birthday, Juliette Troop #______"
Other materials I had on hand at home were poker chips (I was a teacher and have tins of chips that we used for counting), mini cupcake liners (I bake a lot with my kids) cotton balls (left over from our First Aid Brownie Try It), and beads (from my 1970's bead kits that I still have in my old lunch box!).
I made a Swap for the girls to see and to work out any kinks:


The Meeting
We started the meeting with the girls setting up and leading our opening. I was fortunate to have a surprise volunteer when one of the moms came to drop off her daughter's bag and asked if she could stay (she is my friend and I never say no to extra help!)
After talking about Juliette's life and explaining why we had a can of peaches (she was born in Savannah, Georgia), the girls went to town decorating the bags.  They really took their time and I had to hurry them up at the end so we would have time to make our Swap.  Then my co-leader took pictures of the girls for our scrapbook and then the meeting was over!  Time really flew by!
I also bought Junior Mints to add to the bag (because we are Juniors!)
Here are the bags (the solo picture is my daughter's)
I will bring the bags to the food pantry next week.
How will you be celebrating Girl Scout Founder's Day?
*All photos by Hannah Gold