Girl Scout Founder's Day is a very important Girl Scout holiday.  Here are activities for troops of all levels to do so they can participate in the celebration.
*This post contains affiliate links.
*Updated for 2017
For Girl Scouts, there are two reasons to celebrate on October 31st. Besides Halloween, it is Girl Scouts Founder's Day. On this day in 1860, Juliette Gordon Low, the founder of the Girl Scouts, was born in Savannah, Georgia. Juliette, whose nickname was Daisy, was born into a life of privilege.
Throughout her life, Daisy had several challenges to overcome, among them being almost totally deaf.Daisy was married to William Low and moved to England, where he was from. Unfortunately, their union ended when William died during their divorce proceedings.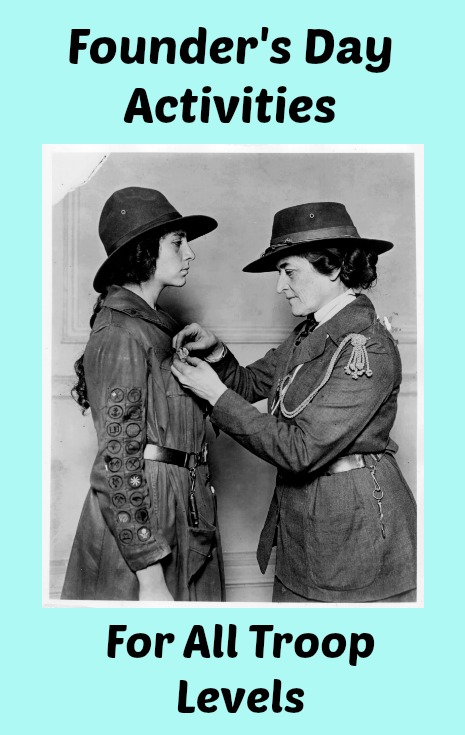 See page for author [Public domain], via Wikimedia Commons
Feeling a sense of failure, Daisy wanted to find some purpose in her life. She was very good friends with Lord Robert Baden-Powell, who founded the Boy Scout movement. He encouraged her to participate in the Girl Guides, the sister organization of the Boy Scouts. Daisy loved helping the Girl Guides, which inspired her to bring the idea to America; she started the Girl Scout movement on March 12, 1912 in Savannah.
Save the Date
Because Girl Scout Founder's Day is on Halloween, you won't be meeting on that day, as your girls will be celebrating Halloween. Plan your activities on your meeting date closest to the 31st.
Girl Scout Founder's Day Celebration Ideas for Daisies
Young Daisies are going to need a very hands on approach when celebrating Girl Scout Founder's Day. You can read parts of Juliette's biography to the girls as an introduction to who she is. You can also download pictures of Juliette Gordon Low from the internet and share the different parts of her life with the girls. Write a paragraph about her on the back to read to the girls. This would be a good time to discuss the concept of "long ago" and when girls were told that they could not do the same things as boys.
Daisy Bracelet Bead Craft
An easy and fun activity for Daisies is beading. Have them make blue and white bracelets that they can wear to every meeting. Precut and knot the elastic at home to save time. You can always make the elastic shorter if necessary.
Make sure you have bowls for the beads-enough for two girls to share a bowl. Bring a few extra precut elastic strips for those who might need a replacement. You can ask an older Girl Scout troop to help you with the celebration, so they can be a "Sister to Every Girl Scout".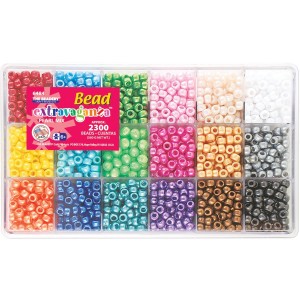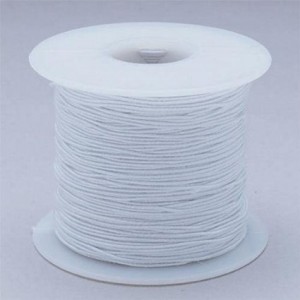 Since it is Juliette's birthday, cake is in order!
For a fun activity for little hands, have them ice and decorate cupcakes. Use flower cupcake liners, Daisy sprinkles and Daisy cake decorations to really tie in the Daisy theme! The icing can be blue and white. As leader, have a cupcake of your own and top with a candle. Sing "Happy Birthday" to Juliette Gordon Low! At the end of the meeting, ask the girls questions about Juliette's life and see what they remember.
Daisy Cupcake Decorations
There is nothing more delightful than a bunch of little girls devouring cupcakes. Based on my own Girl Scout leaders experience, my troop always loves any badge that involves food or a special meeting when I bake a treat for them. It sets a festive tone. Fortunately for me, none of my girls have any food allergies, so I can bring in whatever I want. Before you bring in a treat, double check with parents and make sure this information is always in your leader binder.These flower power accents will be enjoyed by your Daisies!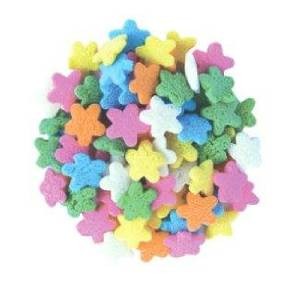 Girl Scout Founder's Day Celebration Ideas for Brownies
As Brownie Girl Scouts, your troop should be somewhat familiar with Juliette. A brief review of her life can be played as a trivia game. You can divide the girls into teams, and keep score of who gets the questions that you have written correct. Once the questions are finished, go over the answers together.This can lead into the following community service project, which will take up two meetings.
As leader, you will need to find a local organization that is in need of Halloween costumes for children who cannot afford them. Once that is in place, then the fun begins! At the first meeting, talk about how Juliette permitted anyone who wanted to be a Girl Scout to join. Religion, race, or how much money their parents earned could keep any girl out of scouting.
At Halloween time, which is Juliette's birthday, there will be children who will not have a costume because their parents cannot afford one. Their service project will be to collect gently used costumes. Many people have old Halloween costumes sitting around in closets with no one to give them to. Brainstorm ways to go about doing this. Can they make flyers? Ask neighbors, family and friends? Can they get permission from the school principal to ask the school via announcements or ask their classmates?
Once the ideas are agreed upon, hand out white copy paper or Halloween themed paper for the girls to design a flyer. Talk about what information to include, like date they are due and when they can be picked up. The girls can then have their parents scan it for emails, print it for mailboxes, and to hand out to neighbors. Decide on a date to drop them off at your home.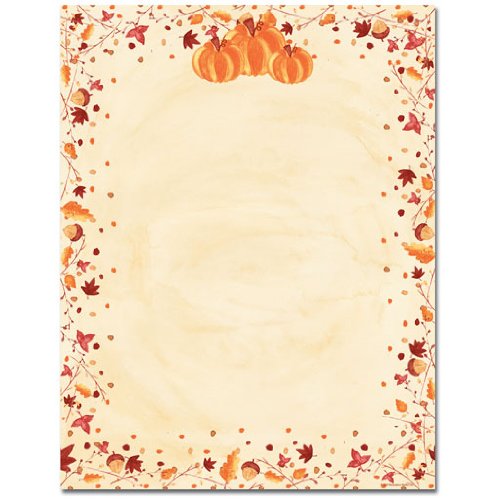 Halloween themed printer paper from Amazon. More styles available.
On the day of the next meeting, have the girls deliver them to the organization. This will require prior field trip approval, so be sure to get that in order prior to this meeting. It makes a large impact on the girls when they see where their donations are going to be received.
Girl Scout Founder's Day Celebration Ideas for Juniors and Older Scouts
For Juniors, Cadettes, Seniors and Ambassadors, Girl Scout Founder's Day should be service oriented. Whether they are helping a Daisy or Brownie troop with their meeting and service project, or creating one of their own, they can help make the world a better place.
One idea that spread nationwide in 2011 is Birthday in a Bag . Because many people cannot afford the basics, buying candles and pretty napkins for a birthday are an extravagance. Older Girl Scouts can collect the following items and put them in pretty gift bags or colored lunch bags:
Cake Mix
Ready to Use Frosting
Sprinkles
Foil Cake Pan
Birthday Candles
You can ask local Dollar Stores for donations of gift bags and foil pans. Ask permission from grocery stores to have a donation box for the items you are seeking. The more advance notice you give, the more likely you will get approval for your service project.Older girls who have Facebook and Twitter accounts can ask their friends and family via social media with parental permission. Younger girls can put flyers in their neighborhood and ask friends and family to help.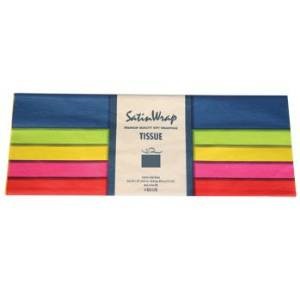 Girl Scout Founder's Day is a great way for Girl Scouts of any age to celebrate the life of it's founder, Juliette Gordon Low.