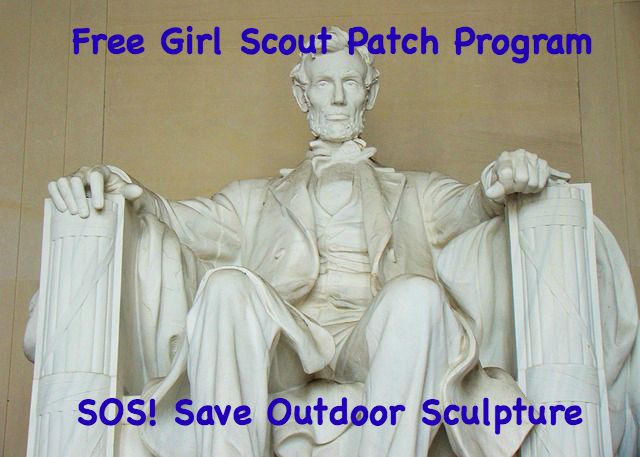 Photo from Pixabay
Welcome to the second installment of the Girl Scout Friday Freebie! This new feature is for leaders to use with heir troops that are no cost to them. They can be done independently or as a part of a petal or badge that you are earning.
Today's Girl Scout Freebie is the SOS! Save Outdoor Sculpture Program patch program. Every community has sculptures, and some are not in as good a shape as they once were. This free Girl Scout program will have your girls exploring the sculptures in your community. This would be a great patch to earn now, when the weather is still warm, or even for a summer meeting.
To find out more about the SOS! Save Our Sculpture Program and to read about the requirements, you can go to their site and then read about what each level needs to do to earn the patch.
October 2016 Update:
I removed the links to this patch program because the page no longer exists. If your girls are interested in a project like this, here is the link to the home page. You can contact the site and ask if the program still exists or what kinds of activities your girls can do to earn a patch on their own.