As Girl Scout cookie sales begin to wind down in many parts of the country, leaders are feeling relief. This is the biggest fundraiser of the year and so much time and effort go into this.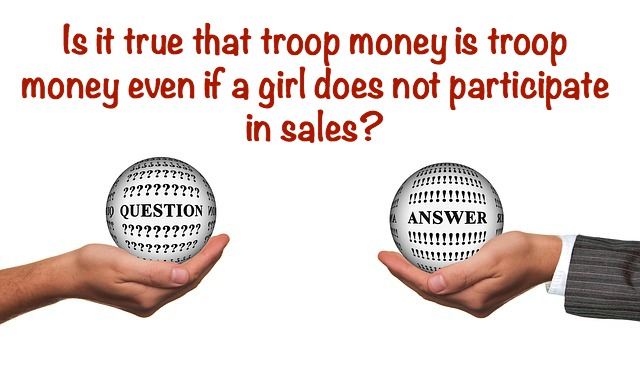 Photo from Pixabay
As I have mentioned in several previous blog posts about dividing cookie profits, troop money is troop money. There have been many leaders in Girl Scout forums and Facebook groups that argue this point-how it is not fair to the girls who sell, how parents are uncooperative, etc. Some have questioned the "troop money is troop money" policy and want to know where it appears in writing by the Girls Scouts of the USA.
This policy does exist.
There is a Blue Book of Basic Documents from the GSUSA that is available online. This link will take you to the book.
Scroll down to page 21, and in the section entitled "Ownership of Assets", it clearly states in the very last sentence of the final paragraph:
"Such assets are not the property of individuals, troops, geographic units, subordinate units, or communities within a Girl Scout council."
As stated in the first paragraph of that section, the money your troop raises is money to be used for Girl Scouting and no one owns it other than the Girl Scout Council or the Girl Scouts of the USA. That is why if a troop disbands, all money left in the troop bank account goes back to Council.
No matter how you feel about the policy, you have to follow it. No paper accounts are allowed. If your girls are older and want to travel, then there are travel accounts you can set up once they are Cadettes.