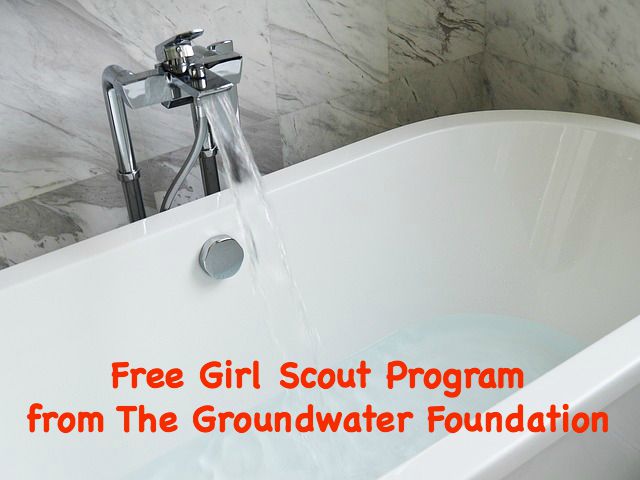 Photo from Pixabay
This week's Friday Freebie comes from the The Groundwater Foundation in Nebraska. The goal of this fun patch is to for girls to learn about the water they drink. Yes, it comes from a faucet, but there is more to it than that!
On their website, they have activities for every level of scouts. This aligns with the It's Your Planet-Love It! Journeys. Once the patch is completed, you can call their Girl Scout store and if they are like many others, they will ship the patches to you upon payment.
You can read about how to earn this patch at The Groundwater Foundation's website.